Below, you will find some featured articles and press releases.

East End Things To Do – Highlights Through August 6, 2017 August 1, 2017
Ready for the weekend yet? The first week of August brings a busy one to The Hamptons and East End with film screenings, live music, comic book happenings and the openings of numerous new museum shows. Read full article

---

The Greenport Gallery Walk Returns on First Fridays This Summer through December 2017 June 28, 2017
The Greenport Gallery Walk is back. Save the first Friday evening of every month from June – December for a night out in the Village of Greenport. Eight village galleries will be participating, some of your old favorites and some new. Read full article

---

The Heckscher's 2016 Biennial is a Glimpse Through the Artist's Eye: October 25, 2016
Art and all it encompasses—creativity and diversity, beauty and perspective—add to the wealth of a culture. By these measures, the Heckscher Museum's Long Island Biennial 2016 is a strong indicator that our home harbors an embarrassment of riches. In painting and sculpture, photography and assemblage, pencil, pastel, metal or molten glass, the 53 Nassau and Suffolk artists selected for inclusion present a wide range of media and styles joined with impressive technical skill. Hector deCordova's painting, "Carnaval," uses an abstract vocabulary of bright colors and twining shapes against a dark background to express the excitement of celebration. Read full article
---

ART REVIEW: 2016 Long Island Biennial Reveals Artists' Many Strengths: October 19, 2016
A jaunty energy imbued Greenport-based Hector de Cordova's lattices of acrylic and jewel-like bright tones in Carnaval, another absolute charmer among the paintings in the show. Read full article
---

Get a sneak peek at Greenport's First Fridays Gallery Walk: August 3, 2016
Everybody knows Greenport is a great place for shopping and dining, but it's also an excellent place to view art. The Hector deCordova Gallery is a working gallery owned by the artist of the same name, who paints in a variety of styles, including abstract, florals, nudes and natural scenes. His work "Sacred Carp" is an assemblage, which is a combination of painting and collage, in which items like wood and sand are pasted to the canvas and then paint is added to the canvas. Read full article
---

Convergence II Shows Universal Connections Through Art: August 17, 2015
Convergence II, a new exhibition curated by noted artist Hector deCordova, merges the artistic expressions of 11 accomplished regional artists at Ashawagh Hall in Springs for two weekends, from August 21 through August 30. The participating artists will attend a special opening reception with wine and hors d'oeuvres on Saturday, August 22 from 5-8 p.m.. Read full article
---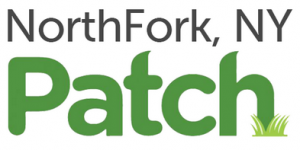 Local Artist Chosen To Feature Work At Exhibition For LI "Arts Month": October 3, 2014
A local Greenport artist has been chosen to be featured in an art exhibition at Bloomindale's Furniture Gallery at Roosevelt Field as a part of Arts Alive Long Island – Arts Month. Read full article
---
Art Roundup: August 22, 2013
"Convergence" opens today (Thursday) and has an Opening Reception on Friday from 5 to 8 p.m. The exhibition remains on view through Aug. 25. Participating artists include Creighton Berry, Barbara Bilotta, Janet Culbertson, Hector deCordova, Alex Ferrone, Gordon Gagliano, EllenNora Goldstein, Steve Haweeli, Bryan Landsberg, Ursula Thomas, and Dwight Trujillo. A portion of art sales will be donated to the East Hampton Library, which will be displaying a sampling of art books.  Read full article
---

Learning from a Master: June 7, 2013
James Wilson Young Middle School eighth-grade students in Karen McGinley's art classes had the chance to learn about a new technique when visiting artist Hector deCordova conducted workshops in the school. Read full article
---

Hector deCordova's "Fantasy as Reality" November 9, 2012
On a crisp fall day, there's nothing better than taking a ride to the North Fork. Or even better yet, stopping off to see an art exhibit while you're there.  Last week's Art Commentary featured galleries in Greenport; this time, it's nearby Jamesport.
North Fork resident and longtime artist Hector deCordova (who has exhibited in Mexico, Puerto Rico and Costa Rica, besides the United States) has mounted a lovely and comprehensive show at the historic Barn Gallery on the grounds of the Jedediah Hawkins Inn…Read more
---

Hamptons Art Hub: September 17, 2011: Perspectives of Abstraction
Abstract art has a special place on the East End of Long Island. A range of abstraction was given its due in the exhibition, "Abstractions," held at the deCordova Studio & Gallery.
The group show featured art by Eric Ernst, Barbara Bilotta, Colin Goldberg and Mike Maas. All are Long Island artists.
"It's really a powerful show," said Hector deCordova, the gallery director and an abstract artist. "Simultaneously, each individual artwork looks welcoming but they also relate to one another and create chance encounters with art."
The exhibition was designed to make abstraction friendlier for those who find non-representational art unnerving. A talk held in August at Brecknock Hall in Greenport also helped quell uneasiness. Read article >
---

The Suffolk Times: September 3, 2011: Life and Times: Artful approaches to a tough art market
In the art world, when the going gets tough, the tough get creative. Art dealers, the first to be affected during an economic downturn, know that now is the time to show resilience. During this particularly difficult recession, they've reinvented how they do business, hoping that art buyers will return in full force when jobs do.
"We've considered changing our way of operating," says Hector deCordova, who runs deCordova Studio and Gallery in Greenport with his wife, Joyce. "We usually get a good mix of people — older folks and the 30- to 40-somethings. But this year they seem intimidated about walking into a large show, because they don't intend to buy. Some act apologetically, as if walking in is an intrusion." Read article >
---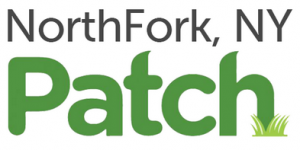 Artist of the Week: Hector deCordova Lives the Painter's Dream: August 10, 2011
When Hector deCordova expresses thoughts about his work, his love for art and passion for teaching come to the fore. Read full article
---
---


Dan's Hamptons: July 7, 2011: Art Commentary
An effective combination of abstraction and figures makes up the season opener at Greenport's deCordova Studio and Gallery. We must add that non-realistic styles prove effective as well. While Impressionism, Surrealism and Expressionism are present, the artists use them in subtle and sensitive ways. And there are surprises in store for the viewer when Gordon Gagliano and Hector deCordova offer us images we haven't seen before…. Read more >>
---

Long Island Pulse Magazine: 5th Annual Artist VIP List: Hector deCordova: (July 31, 2010) "Long before becoming a pioneer in the Greenport art movement with his wife, deCordova was a well-established, self-made man and self-taught artist. The connection between earlier craftsmanship and later artistic efforts is organic: deCordova is drawn to nature's materials tactually…." Read more >>
---

Reflections On The East End Art Scene: 2008-2009: (Janurary 2, 2009) "Diamonds are forever, and so is fine art," says artist and Greenport gallery owner Hector deCordova, but while the diamond may be an extremely stable element (carbon), art is competing these days against a most unstable element – the economy. In an effort to assess the situation with an eye toward eliciting thoughts on how best the East End art community might position itself in the New Year, Hamptons.com asked a number of artists and gallery owners to comment on 2008 and make specific suggestions for 2009…" Read more >>
---
Suffolk Center on the Holocaust, Diversity & Human Understanding, Inc. (July 22, 2008): The Suffolk Center on the Holocaust, Diversity & Human Understanding, Inc., in conjunction with the Town of Huntington, the Nassau County Museum of Art, and Suffolk County Community College are all pleased to present: Embracing Our Differences 2008. This outdoor art exhibition features compelling expressions by Long Island artists. Our distinguished panel of curators has met and reviewed the submissions for Embracing Our Differences 2008, and they have put together an excellent exhibit. The curators were: Hector deCordova, an artist and owner of deCordova Galleries in Greenport…Read more >>
Download brochure >>
---
Hamptons Online (October 25, 2007): "Art for the Cure" The Southampton Artists Association opened their fall show, a visually stunning exhibition, "Abstract & Surrealism" at the Southampton Cultural Center on Friday evening. Over a dozen artists contributed works large and small for a great display of local talent….Also a big hit was artist Hector de Cordova's homage to the film "Tootsie", an almost life size Dustin Hoffman as Tootsie complete with the perfect birdie perch big hoop earrings! Read more >>
---

Dan's Papers (August 3, 2007): "This Will Knock Your Smocks Off" According to the prestigious National Art Education Association (www.naeareston. org), "Art is a language of visual images that everyone must learn to read. In art classes, we make visual images and we study images. Increasingly, these images affect our needs, our daily behavior, our hopes, our opinions and our ultimate ideals."
Hector deCordova, artist and founder of The deCordova Studio and Gallery in Greenport, comes from a strong art educational background as a former student of the High School of Music & Art, Parsons School of Design/Interior Architect and Art Students League. Leaving behind a successful career in interior design, deCordova has devoted the past fifteen years to painting. Aside from his personal artistic endeavors, deCordova shares his life's passion with both children and adults as an art educator. Primarily instructing on the East End through BOCES, the Parrish Art Museum and the Art Barge, deCordova commences his summer teachings for the Children's Art Project. Read more >>
---